Marc is Radiopark's new colleague based on Fuerteventura and responsible for our current and future clients on the Canary Islands. We asked him three questions so that he can introduce himself to you.
Q: Marc, you have lots of experience in the area of gastronomy. Why is the right choice of ambient music so important for a hotel or a restaurant?
A: There has a lot been said about music and its effects. Being in the unfortunate position of not mastering an instrument I am still totally fascinated by the almost miraculous effects of the right music at the right time. Music is capable of so much because it is a medium that swings thus setting us and the guests in just the right vibrations and mood. Visual and olfactory perceptions are also very important of course but music moves literally!
Q: Which tracks do you listen to…
... during your workout?
A: Mostly Electro and House, Upbeat stuff. The right rhythm is key for me when running and propels me. Some HipHop is also scattered around my playlist.
… during a cosy dinner with friends?
A: Matching the always great weather here on the Canary Islands and the luck to be able to look out and over the Atlantic Ocean every night where we witness some of the most beautiful sunsets we prefer to listen to Chillout Lounge and Deephouse Music while having a nice dinner with good friends, creating beach bar atmosphere.
… in the office?
A: While working I need power and energy, so it tends to be noticeably "clubby". I also enjoy listening to the classics of Rock 'n Roll music and some Country Music from time to time and I slowly discover more of the Spanish respectively the Latin American music and Raggae.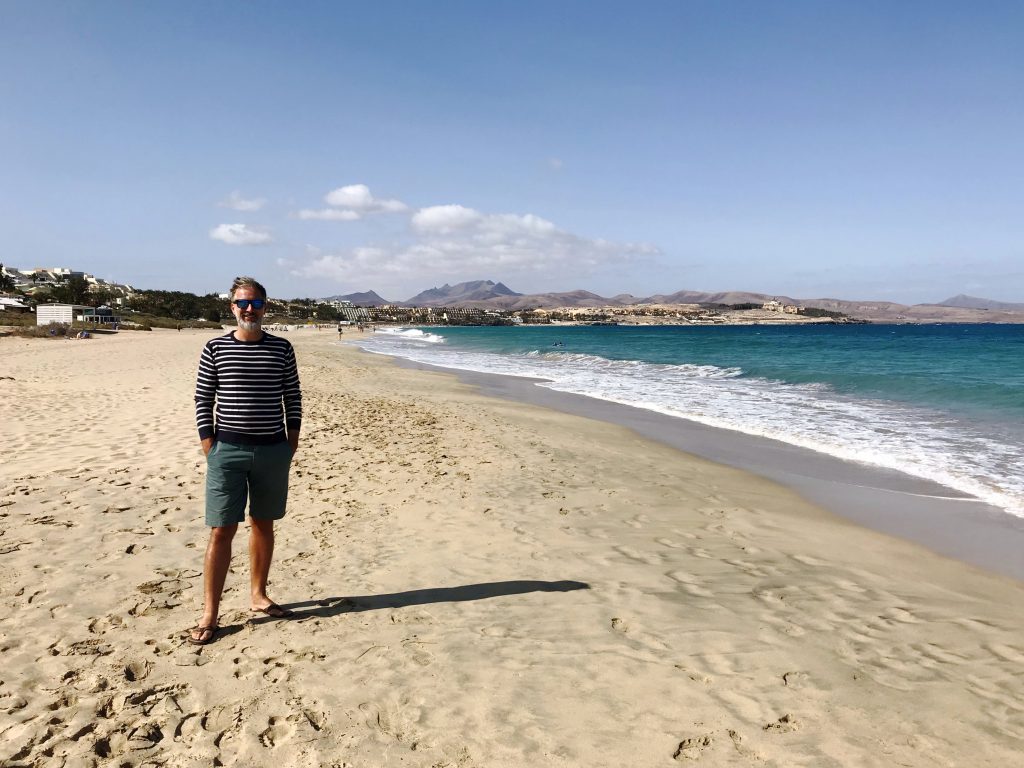 Q: Is there a special Canary Islands sound? What is important when you consider the music programs of hotels on Fuerteventura, Lanzarote, Gran Canaria?
A: There is no 100 percent Canary Islands sound. But it's definitively the chilled tunes, because the clocks just tick differently here. It's not just because of all the vacationers or because of the typical Spanish lifestyle. The Canaries are different here and special in their very own way. Radiopark always pays great attention to the right and best fitting atmosphere in the different hotels when compiling the music program. It is important to me to always visit every hotel or outlet – I have to see and feel the place to be able to find just the right music for the house in close cooperation with the management!